Her Majesty Queen Elizabeth and Prince Philip visited Dollar in 1963. They arrived by car from Tillicoultry and left on the Royal Train from Dollar Station.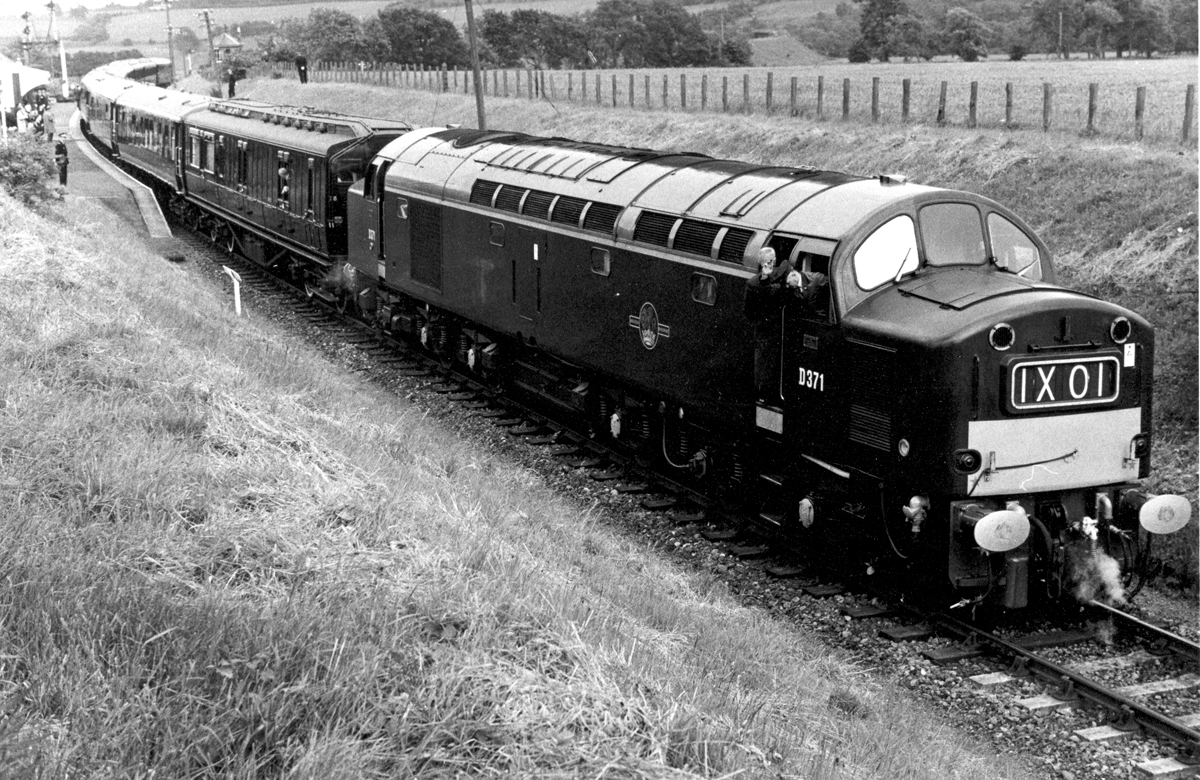 Dollar Museum is an independent local museum dedicated to the history and heritage of the village of Dollar, in the county of Clackmannanshire, Scotland
Set up in 1988, it occupies two floors of an early 19th century woollen mill (now called the Castle Campbell Hall), and has a wide-ranging Collection illustrating all aspects of the history of Dollar.
The Museum began life in a small room in the Old School House, but soon outgrew this space. When Clackmannanshire Council offered the Trust premises in the Old Brunt Mill for £1 the Trustees were quick to accept. The new Museum was Runner-up in the 1994 Scottish Museum of the Year Awards, receiving a cheque for £400 from Princess Alexandra. However, lack of space again became a problem and, with help from the Heritage Lottery Fund, the Museum bought a flat on the 2nd floor and built a state-of-the-art store and an archive/reading room. The excellence of this new development was recognised by a Museum of the Year Award for Community Involvement in 2000, presented by Princess Anne, and followed up by a visit to the Museum by the Princess in 2001. In 2009, a major new display on the Devon Valley Railway was funded by 'Awards for All'. Dollar Museum continues to put on new exhibitions every year.
Permanent Exhibitions
Exhibitions illustrate Dollar's past from prehistoric times to the present day. You may see a piece of bone from a Bronze Age Dollar person, learn about the Battle of Dollar in 877 and read how Robert Burns fell in love with Peggy Chalmers at Harviestoun and visited Castle Campbell. Other famous visitors to Dollar include John Knox, Mary Queen of Scots, Pennant, Sir Walter Scott, JMW Turner, Sir James Dewar, Sir George Reid and HM Queen Elizabeth and Prince Philip.
You may look at photos of Scotland's finest Japanese Garden at Cowden, by Dollar, and see a model of Lavinia Malcolm, the first Lady Provost in Scotland. The story is told of John McNabb, the boy who left Dollar without the fare to cross the Forth by ferry and who made his fortune at sea, the fortune which founded Dollar Academy in 1818. And the cream of the Collection: the 750 photos taken by Peter Wilson of the Devon Valley Railway, which ran from Alloa to Kinross.
Temporary Exhibitions
We also mount temporary exhibitions every year. Our previous one (2019) was  A Century of New Housing in Dollar 1918 – 2018.  A new exhibition has been prepared and was ready to open at Easter 2021. We will open when it is safe to do so. A list of past exhibitions is also provided. The museum archives hold substantial material from previous exhibitions.
Reading Room
In the comfortable and well-lit reading room you may browse through books of photographs of old Dollar – people, events, places and scenery. Learn about the Dollar Foundling John Dollar, 'Barburously' abandoned in 1742. Look through folders from past exhibitions on subjects as diverse as the history of Dollar Churches, Local Authors, Wild Flowers Past and Present, Mining and Dollar at War. Check out 19th Century Reminiscences and Dollar Magazines from 1902 to the present day. You will also find maps and much other research and archive material. If your interests are more contemporary, you will enjoy the folders of cuttings from local papers and the PowerPoint Millennium Slideshow of Dollar.
Children will enjoy a visit to Granny's Kitchen. They may also dress up and play with the dolls' house and Victorian toys in the Children's Corner, try out a gird and gain a badge by completing a quiz.
Funding
Dollar Museum is independent. It is owned by a Charitable Trust (Scottish Charity no. SC 022185) and run by Friends and volunteers. It is financed by donations, Friends' subscriptions, fund-raising events, grants, and sales from the Museum Shop. Entry to the museum is free.
GO TO TOP