Winning Entry by
Annie Dion, P3, Strathdevon Primary School
Dear Old Dollar
Behind every door in Dollar is someone who has a story to tell and a memory to share about this very special little town. The hills, the Mill Green, the school grounds, and the burn are cherished by all who live here and many others, who have moved on.
Now that I am living in Dollar, I am making my own memories and writing my own stories about my new home. Like this story, which is about some of the wonderful people I know in "Dear Old Dollar", as my Grandma and her friends say.
One of my favourite people is Bill. He lives around the corner from me, and he loves to play tennis. He told me the tennis courts are his favourite place in Dollar because he loves standing on them and looking up to the hills.
Every time I see Bill, he asks me for a game of tennis. I am practicing hard so maybe we'll be able to play a game together one day soon. Bill makes me laugh a lot and his garden has beautiful roses that he picks for my sister and me, and sometimes for my Mum. Bill and I have a lot in common besides tennis. For a start, we both love living in Dollar. His Dollar story started when he moved here with his family from Forfar.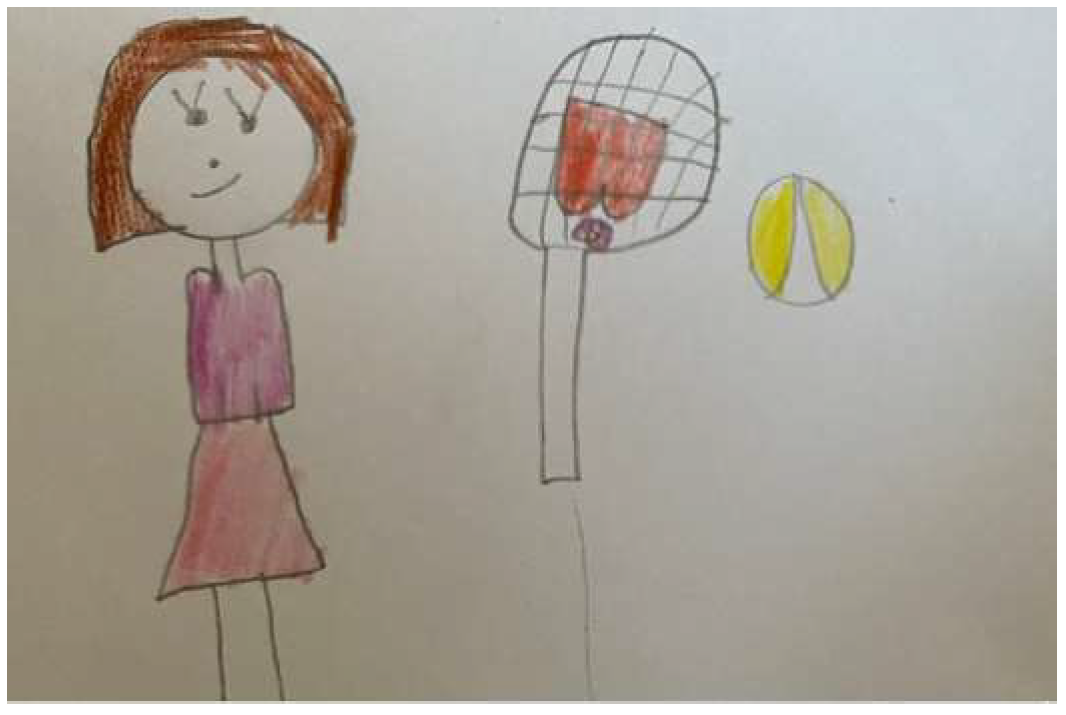 "I was working in Glasgow and we kept looking for places as nice as Forfar and we decided on Dollar because we thought it was lovely," he told me once. He remembers that there were lots more shops and places to eat when he arrived here.
Gavin, who lives nearby, can also remember a time when Dollar was full of lots of shops. He even told me that the doctor did little operations on people in his surgery on Bridge Street! Gavin's favourite place in Dollar is his own house. It's jam-packed full of memories, like when my own Grandma used to play with Gavin's little sister, Sheila! They are still best friends to this day.
I know my Grandma, who lives in Auchterarder now, misses Dollar a lot. She misses playing hockey on the hockey pitches and she misses going to the "flicks" in the Dollar Academy Assembly Hall. I love it when my Grandma visits me in Dollar because then we can enjoy Dollar together. Hopefully, she'll be able to come more often once the coronavirus is away.
As for me, I have made lots of friends here. They make my days very special. I love going to Strathdevon School and seeing them there. I love my teachers and everyone who is kind to me at school. I love going to tennis classes after school. I love going to Highland Dancing. I love walking my Scottie dog, Benson, up the glen and over the golf course. I just love being from Dollar.