Dollar Town Council (1891 – 1975)
by Janet Carolan, Curator Dollar Museum
The first Town Council meeting took place in the St James Hall or Athenaeum (part of the former Strathallan Hotel) on 16th March 1891.
James B. Henderson was elected Chief Magistrate. In 1893, a change in the law allowed him to adopt the ancient title of Provost.
Until local government reorganisation in 1975, Dollar ran its own affairs efficiently and cheaply, although not without occasional controversy. All the Provosts are shown below. The most famous, Lavinia Malcolm, was both the first Lady Provost and first lady town councillor in Scotland.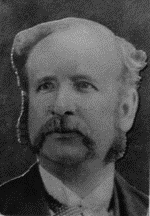 1891-1893
Provost J. Henderson
1893-1896
Provost D. Westwood
1896 – 1899
Provost R. Malcolm
1899 – 1902
Provost J. Drysdale
1902 -1908
Provost M. Fischer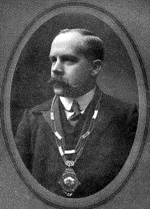 1908 -1913 and 1919 – 1925
Provost J. B. Green
1913 -1919
Provost L. Malcolm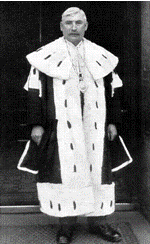 1925 -1931
Provost S. F. Butchart
1931 -1937
Provost C. Allsopp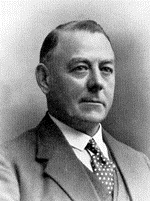 1937 -1939
Provost R. Waddell
1939 -1943
Provost J. Scott
1943 -1946
Provost P. Walton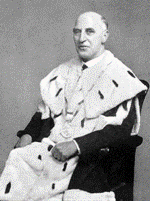 1946 -1950
Provost A. M. Cowan
1950 -1953
Provost J. C. Shaw
1953 -1956
Provost J. Hewitt
1956 -1962
Provost J. Muckersie
1962 -1965
Provost J. M. Miller
1965 -1968
Provost H. Moss
1968 -1971
Provost W. Y. Galloway
1971 -1975
Provost E. M. Breingan
shown with the last Dollar Town Council in 1975